Search For Your Dream Home! From this page you can search for either foreclosed homes on HUD, Fannie Mae or Freddie Mac, or (see the last option) search for ANY home available now on the MLS!
HUD
The HUD program is the one you've been reading about here. It's a great opportunity to own a home with little money down and up to 3% of your closing costs paid. HUD homes are updated daily, and can be found on their website.
Click Here to Search HUD Foreclosed Properties at HUDHomeStore!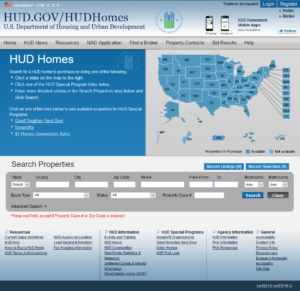 Fannie Mae
Fannie Mae homes are those being offered by a program called Homepath which gives preference to Owner Occupants for the first several days of a listing. You can search their site to see if there are any homes that would fit your needs! Note that most of these homes will require some updating or work.
Freddie Mac
Freddie Mac is another government program which makes houses available for sale through a program called Homesteps. They have fewer houses than Homepath, but it's still worth a look! Most homes will require some updating or work.
Search Homes on the MLS